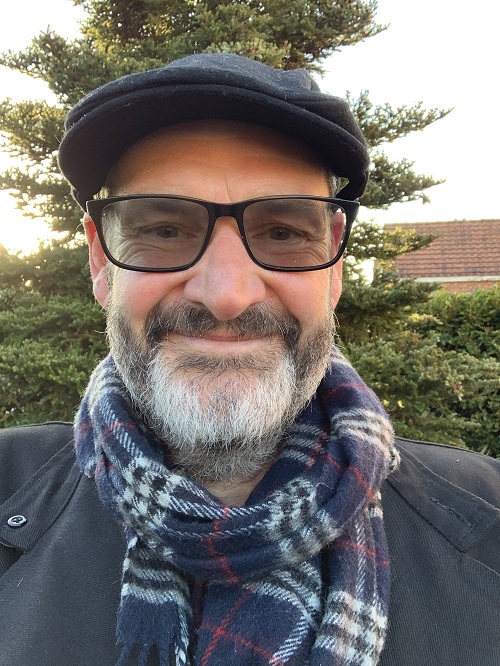 I was born in a working class family. From early on I wanted to be a writer so I put stories to paper of and on throughout my life but it was only after five decades that I found the courage to publish my first novel. Now I want to get my stories out there for whoever is interested.
Where did you grow up, and how did this influence your writing?
I grew up i a suburb and had a happy youth with little strife. I always had this urge to escape and have unimaginable adventures and this encouraged me to write.
Do you have any unusual writing habits?
Not really, although I always carry a dictaphone with me should I get an idea for a story, my current book or even an entire scene.
What is the best advice you have ever been given?
Do you have any advice for new authors?
Will, never give up I guess since it was the best advice I ever had.
What has inspired you and your writing style?
A bunch of other books and watching films and series from the late seventies onwards. Star Trek, Star Wars and Alien were, and still are, my favourites but there have been a lot of other movies and series from the seventies and eighties that inspired me. As for writers, Stephen King, Tanith Lee, Dean R. Koontz to name just a few,
What are you working on now?
A second trilogy about spacefaring Tribes in turmoil. Many if not all of my stories revolve around mistrust and discrimination and my view that the only way forward is together. We should see our beautiful differences as strengths
What is your favorite method for promoting your work?
What I'm doing here, a mixture of social media and the chance to tell a future audience what my stories are all about.
What's next for you as a writer?
A call from Steven Spielberg? LOL. It would be nice to have one of my book turned into a movie. It would be even better if I could help create it myself.
How well do you work under pressure?
That's a difficult one. It could go either way. It all depends on the situation. I haven't had to cope with a deadline yet but I guess it could either invigorate me or shut my brain up.